This post has already been read 2746 times!
I have so many Rewards Cards and yet the rewards I get are so scarce. With the exception of only a few, they just don't work the way they are supposed to work
By Ray Hanania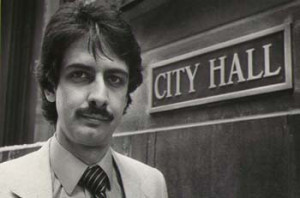 My mom gave me my first credit card which popped up in my wallet around 1975. I had just been honorably discharged from Active Duty during the Vietnam War and I was driving from Chicago to Peoria to report in for my monthly service in the Illinois Air National Guard.
Driving back to Chicago, I stopped and tried to use it at a Peotone gas station, but it didn't work.
Back in the 1970s, you could talk to a gas station owner, or almost anyone, and there was trust. The owner let me put $5 of gasoline in my car to get me back to Chicago on the promise I would mail him a check for $5 in repayment, which I did do that same night.
I'm not sure how that would work today. There's so little trust in our society any more. And, for good reason.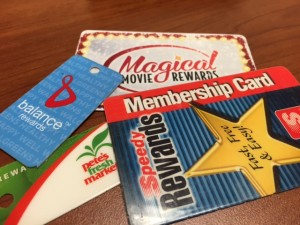 We've been duped into believing that in order to get something, we have to do something first. It's called the "Rewards Card."
I have dozens of "Rewards Cards," from grocery stores, bookstores, gas stations, Lowes, Macy's and more. The first one I ever got was from Jewel, back in the 1980s, so I could cash a check and get a cheaper price on food items. That one really seemed to work, which is probably why they ended it a few years ago.
You see, I don't think the purpose of a "Rewards Card" is to really give you a "reward." The purpose of the "Rewards Card" is to make you think you are getting a reward when you don't.
I tested all my rewards cards this past week, and most gave me no rewards at all.
I have spent a fortune at Lowes buying flowers, rocks and supplies for my yard, garden and home and I have never gotten a reward from them at all.
I was at Speedway the other day, fumbling to find the "Rewards Card" which is not a large credit card size but a "key-chain" size about a half inch wide and one inch long. It falls out of my wallet all the time. But, I give it to them each time I buy something, and I spend a lot there for gasoline ($80 to fill up the tank twice each week) and two diet cokes almost every day.
Do you think I ever get a reward for doing all that? About once in a blue moon, they give me a paper receipt that says I can get a Diet Coke bottle the next time I stop there. Of course, I never can find the piece of paper when I do stop and while the computer can remember my "Rewards Card" number, it can't seem to remember my rewards.
Non-existent.
I go to Pete's Market all the time. I love their Deli. I just hate their "Rewards Card."
Every time I purchase something, they want my "Rewards Card." It's a small one, too, and it always falls on the ground. In the past few months I've spent a fortune there but I've never gotten one reward. (I did get one free White Chocolate Latte free after buying nine before, though).
And don't get me started about the airlines. Rewarded with "miles" that you can exchange for free tickets. It's never happened to me once.
Jewel did one thing right when it eliminated their "Rewards Card." I wish the rest of them would reward me by getting rid of them, too.
So far, "Rewards Cards" have been very unrewarding.
(Ray Hanania is an award winning former Chicago City Hall reporter. Reach him at rghanania@gmail.com.)
This post has already been read 2746 times!
Ray Hanania is an award winning political columnist and author. He covered Chicago Politics and Chicago City Hall from 1976 through 1992. Hanania began writing in 1975 when he published The Middle Eastern Voice newspaper in Chicago (1975-1977). He later published "The National Arab American Times" newspaper which was distributed through 12,500 Middle East food stores in 48 American States (2004-2007).
Hanania writes weekly columns on Middle East and American Arab issues for the Arab News in Saudi Arabia at www.ArabNews.com, and at www.TheArabDailyNews.com, www.TheDailyHookah.com and at
SuburbanChicagoland.com.
He has also published weekly columns in the Jerusalem Post newspaper, YNetNews.com, Newsday Newspaper in New York, the Orlando Sentinel Newspapers, and the Arlington Heights Daily Herald.
Palestinian, American Arab and Christian, Hanania's parents originate from Jerusalem and Bethlehem.
Hanania is the recipient of four (4) Chicago Headline Club "Peter Lisagor Awards" for Column writing. In November 2006, he was named "Best Ethnic American Columnist" by the New American Media. In 2009, Hanania received the prestigious Sigma Delta Chi Award for Writing from the Society of Professional Journalists. He is the recipient of the MT Mehdi Courage in Journalism Award. He was honored for his writing skills with two (2) Chicago Stick-o-Type awards from the Chicago Newspaper Guild. In 1990, Hanania was nominated by the Chicago Sun-Times editors for a Pulitzer Prize for his four-part series on the Palestinian Intifada.
His writings have also been honored by two national Awards from ADC for his writing, and from the National Arab American Journalists Association.
The managing editor of Suburban Chicagoland Online News website
www.SuburbanChicagoland.com
, Hanania's columns also appear in the Southwest News Newspaper Group of 8 newspapers.
Click here to send Ray Hanania and email.
His Facebook Page is
Facebook.com/rghanania
Visit this link to read Ray's column archive at the ArabNews,com
ArabNews.com/taxonomy/term/10906
Latest posts by Ray Hanania (see all)