This post has already been read 1975 times!
I wasn't planning on buying a "selfie stick" to help take pictures with my iPhone 6. They seem more like "selfish sticks" and I thought the selfie was another way that technology isolates us as human beings from each other. But, I got one as a gift and now I can't put the damn thing down.
By Ray Hanania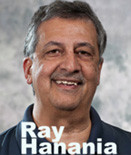 I've been taking "selfies" for years and I never had to pay for one.
That's why I resisted the temptation to purchase a "selfie stick," the extension that telescopes out and holds your iPhone away from you at enough distance to take a photo of yourself and your friends together.
"Selfies" are that new Internet fad – I know. There are so many of them.
I didn't like them because whenever I would go on vacation and want a picture of my family, I'd stop a stranger and politely ask if they wouldn't mind if they took the snapshot with my camera and now my cell phone.
There is something about speaking to other people that makes a picture more fascinating than going it alone.
But, on my recent trip to Hawaii, I discovered the "selfie stick" wasn't so bad, especially when was surrounded by a lot of people who couldn't speak much English.
There I was at the Halona Blow Hole, a popular roadside scenic stop on the north side of Oahu, surrounded by hundreds of Japanese tourists and a few Americans wanting to grab a picture with the ocean waves shooting up through the lava rock formation.
I don't know. You put up a sign on the side of the road and say something is pretty to be seen, and everyone pulls over to grab a picture.
You know something, the picture wasn't half bad. And I could shoot it rapid fire (holding the button down) to take a dozen or more shots at one time to capture one where I was smiling and my eyes were open. And, my hand was steady. Three factors my wife constantly complains about when I try to grab a digital snapshot.
So I went selfie crazy, taking pictures in restaurants, on the beach – with hot chicks in the background – and even in the airplane, with the camera hovering above the head of the passenger sitting in front of my seat on the plane.
Nearby was the beach where Burt Lancaster was making out with Deborah Kerr in the 1953 Hollywood blockbuster "From Here to Eternity."
It was pretty small, and dangerous to walk down the lava rock cliff to reach only to get slammed by the huge waves. But boy was that beautiful.
None of the Japanese tourists, at that moment, had climbed down to visit the beach – probably because the movie had a World War II wartime theme that didn't portray the Japanese too kindly. So I was glad I had the selfie stick to take my own picture.
I also found the home where President Barack Obama was born in 1962. I'll tell you all about it in one of my next columns.
TIDBITS OF NEWS: Check out Ed McElroy's cable TV interview program on Channel 19 Tuesday's at 8 pm. Chicago Ridge Mayor Chuck Tokar with, an old friend, and Evergreen Park Mayor Jim Sexton, who is recovering well from his brief illness with the West Nile virus, taped one show. I joined McElroy and Secretary of State Jessie White to tape a second show talking about how I merge my writing career and my media relations career into one … Some one woke up Gov. Bruce Rauner. His personal attacks against House Speaker Michael J. Madigan reflected Rauner's inability to lead with new ideas to deal with the state's mounting debt. Attacking Madigan suggested Rauner had lost the war. He quickly replaced his attack ads with ads that focused on himself. But, he still doesn't have a clue as to how to save Illinois.
(Ray Hanania is an award winning former Chicago City Hall reporter. Reach him at rghanania@gmail.com. Originally published at Illinois News Network at www.IllinoisNewsNetwork.com.)
This post has already been read 1975 times!
Ray Hanania is an award winning political columnist and author. He covered Chicago Politics and Chicago City Hall from 1976 through 1992. Hanania began writing in 1975 when he published The Middle Eastern Voice newspaper in Chicago (1975-1977). He later published "The National Arab American Times" newspaper which was distributed through 12,500 Middle East food stores in 48 American States (2004-2007).
Hanania writes weekly columns on Middle East and American Arab issues for the Arab News in Saudi Arabia at www.ArabNews.com, and at www.TheArabDailyNews.com, www.TheDailyHookah.com and at
SuburbanChicagoland.com.
He has also published weekly columns in the Jerusalem Post newspaper, YNetNews.com, Newsday Newspaper in New York, the Orlando Sentinel Newspapers, and the Arlington Heights Daily Herald.
Palestinian, American Arab and Christian, Hanania's parents originate from Jerusalem and Bethlehem.
Hanania is the recipient of four (4) Chicago Headline Club "Peter Lisagor Awards" for Column writing. In November 2006, he was named "Best Ethnic American Columnist" by the New American Media. In 2009, Hanania received the prestigious Sigma Delta Chi Award for Writing from the Society of Professional Journalists. He is the recipient of the MT Mehdi Courage in Journalism Award. He was honored for his writing skills with two (2) Chicago Stick-o-Type awards from the Chicago Newspaper Guild. In 1990, Hanania was nominated by the Chicago Sun-Times editors for a Pulitzer Prize for his four-part series on the Palestinian Intifada.
His writings have also been honored by two national Awards from ADC for his writing, and from the National Arab American Journalists Association.
The managing editor of Suburban Chicagoland Online News website
www.SuburbanChicagoland.com
, Hanania's columns also appear in the Southwest News Newspaper Group of 8 newspapers.
Click here to send Ray Hanania and email.
His Facebook Page is
Facebook.com/rghanania
Visit this link to read Ray's column archive at the ArabNews,com
ArabNews.com/taxonomy/term/10906
Latest posts by Ray Hanania (see all)