This post has already been read 2195 times!
The Chicago Mayoral election April 7 turned out not to be the contest it was made out to be by the mainstream news media. Mayor Rahm Emanuel easily defeated challenger Jesus Garcia by a landslide margin of more than 10 percent. The change int he election system made Emanuel look vulnerable, although many Chicagoans still were not happy with him
By Ray Hanania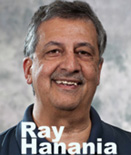 The nice thing about living in the suburbs, is that we're laid back and we are armchair quarter backs.
We don't want to live in Chicago, but we love to talk about it. And explain what's wrong with it, too. We love to talk about Chicago elections because for the most part, suburban elections are so boring.
That's why voter turnout last week in Chicago was about 40 percent, while the turn in the suburbs hovered around 11 percent in many races.
So, if you don't care about suburban races, why should I waste my time writing about them?
Last week, Mayor Rahm Emanuel easily won re-election, even though for most of the past eight months, everyone was saying he was in trouble and that Cook County Commissioner Jesus Chuy Garcia was a potential threat to unseat him.
But in the end, Mayor Emanuel won a landslide victory over Garcia, and it's worth looking at why. Emanuel received 55 percent of the vote and Garcia got 45 percent. Where I come from (40 years of covering Chicago elections) that's an enormous landslide in a hotly contested race
Emanuel had more money. Garcia raised a whopping $5 million, in a large part because he had some heavyweights on his side, like the Chicago Teachers Union (CTU) and the Service Employees International Union.
But Emanuel raised $30 million and he didn't spend it all.
The campaign ads went back and forth bashing each other and like Emanuel, Garcia never really said what he would do any different. But while an incumbent can blah, blah, blah his (or her) way through an election, a challenger can't. They need to say specifically what they would do differently to justify why voters should oust an incumbent.
The only real message that came out of the election is that Emanuel was "humbled," and he promised to "change."
================================
But, Chicago Mayor Rahm Emanuel can always change that. And every elected official deserves a chance to change their policies and reach out to other communities. If Emanuel were to open his arms, open his mind and support American Arabs, he would find that many American Arabs, especially Christian Arabs and Christian Palestinians would be willing to work with him. But it can't be a one way street.
================================
The real problem is that Chuy was just not that popular. He claimed to have the mantle of the old Harold Washington coalition, but the fact is many if not most African Americans voted for Emanuel. Why? Because Chuy was more about perception and less about substance.
The two worst problems are interrelated. Schools and crime. Chicago's schools are sending more students to street gang careers than college, and so far no one has come up with a real idea on how to change it. I've suggested the only solution, forcing homeowners and residents to roll up their sleeves and become more involved in their neighborhoods, but neither Emanuel nor Garcia thought that was worth exploring.
It works in many suburbs where gang crimes have dropped significantly.
Chuy is hero among his supporters, but that won't win many elections. I doubt seriously if he can run and win the office of Cook County Board President, if President Toni Preckwinkle decides not to run for re-election. He certainly can't beat her.
But the interesting casualty of this election may be Garcia's "close pal," Congressman Luis Gutierrez.
Congressman Gutierrez's district is 18 percent Puerto Rican, and more than 70 percent Mexican American. The fact that Gutierrez wouldn't support his Mexican American ally might prompt Mexican American voters to abandon Gutierrez.
Now that would be an election worth seeing.
(Ray Hanania is a former Chicago City Hall reporter and President/CEO of Urban Strategies Group media consulting. Reach him at rghanania@gmail.com. This column appeared in the Des Plaines Valley News, the Southwest News-Herald, the Regional News and the Palos Reporter.)
This post has already been read 2195 times!
Ray Hanania is an award winning political columnist and author. He covered Chicago Politics and Chicago City Hall from 1976 through 1992. Hanania began writing in 1975 when he published The Middle Eastern Voice newspaper in Chicago (1975-1977). He later published "The National Arab American Times" newspaper which was distributed through 12,500 Middle East food stores in 48 American States (2004-2007).
Hanania writes weekly columns on Middle East and American Arab issues for the Arab News in Saudi Arabia at www.ArabNews.com, and at www.TheArabDailyNews.com, www.TheDailyHookah.com and at
SuburbanChicagoland.com.
He has also published weekly columns in the Jerusalem Post newspaper, YNetNews.com, Newsday Newspaper in New York, the Orlando Sentinel Newspapers, and the Arlington Heights Daily Herald.
Palestinian, American Arab and Christian, Hanania's parents originate from Jerusalem and Bethlehem.
Hanania is the recipient of four (4) Chicago Headline Club "Peter Lisagor Awards" for Column writing. In November 2006, he was named "Best Ethnic American Columnist" by the New American Media. In 2009, Hanania received the prestigious Sigma Delta Chi Award for Writing from the Society of Professional Journalists. He is the recipient of the MT Mehdi Courage in Journalism Award. He was honored for his writing skills with two (2) Chicago Stick-o-Type awards from the Chicago Newspaper Guild. In 1990, Hanania was nominated by the Chicago Sun-Times editors for a Pulitzer Prize for his four-part series on the Palestinian Intifada.
His writings have also been honored by two national Awards from ADC for his writing, and from the National Arab American Journalists Association.
The managing editor of Suburban Chicagoland Online News website
www.SuburbanChicagoland.com
, Hanania's columns also appear in the Southwest News Newspaper Group of 8 newspapers.
Click here to send Ray Hanania and email.
His Facebook Page is
Facebook.com/rghanania
Visit this link to read Ray's column archive at the ArabNews,com
ArabNews.com/taxonomy/term/10906
Latest posts by Ray Hanania (see all)