This post has already been read 1789 times!
Former Governor Rod Blagojevich's brother, Robert, has written a must-read book that offers insight into the vicious persecution by the U.S. Justice Department, former U.S. Attorney Patrick Fitzgerald, and U.S. Federal Judge James Zagel. Robert Blagojevich was persecuted so that politicians could get his brother. Although the government lost the case, Robert Blagojevich was forced to suffer immensely, costing him more than $1 million in trial fees and biased media driven publicity 
By Ray Hanania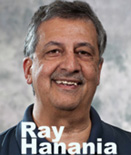 Robert Blagojevich is the brother of Rod Blagojevich, the former Illinois Governor whose loud-mouth and arrogant style pretty much guaranteed his conviction and one of the most outrageously long and unjustified prison sentences ever handed down in an Illinois political case.
But the real tragedy is how the U.S. Government, backed by the bullying of a cabal of politicians and news media who hated the governor, persecuted his brother Robert hoping to beat him up so badly he would testify against the Governor.
Robert Blagojevich, a former decorated military veteran who lives in Nashville, was targeted by U.S. Attorney Patrick Fitzgerald with no real evidence and dragged before one of the most unfair, but media-loved Illinois judges, James Zagel.
It was sneaky. Robert Blagojevich details it all in his riveting new book that just came out called "Fundraiser A: My Fight for Freedom and Justice." You need to buy it and read it. It's that good.
Bill Cellini was being prosecuted before Zagel, who has been criticizes as being pro-prosecution. Fitzgerald had the Blagojevich brothers added to the Cellini case, not because they were related. Cellini petitioned to be removed and that's how the Blagojevich's ended up before Zagel. one of the most politically driven and biased judges on the bench.
I listened to Robert Blagojevich as he detailed the government corruption he faced during a dinner hosted in honor of the 149th Founders Day Anniversary of the Theta Chi Fraternity. Both Blagojevich brothers are Theta Chi's. So am I, too.
I was shocked. The Blagojevich prosecution is one of the great injustices in Illinois politics, driven not by facts but by persecution, emotion and political rivalry.
But while Rod Blagojevich conducted one of the most idiotic and ineffective publicity campaigns I have ever seen in 40 years of journalism and media consulting, Robert took the advice of his capable Palos Heights attorney, Michael Ettinger.
Ettinger told him not to speak to the Justice Department. Keep your mouth shut.
I am amazed how suspects in criminal reality shows so willingly bury themselves with arrogance, cockiness and stupidity. When you tell something to the Justice Department but later change or correct it, you can be charged with perjury.
Fitzgerald had to go after Rod and Robert Blagojevich twice because in the first trial the jury deadlocked on Robert (9 to 3) and found Rod guilty of only one charge of "making false statements," or perjury.
Fitzgerald tried another trick to convince Robert to separate himself from the Governor in a retrial, so the Governor's impending conviction would weigh heavily on the second trial of Robert. But Ettinger and Robert Blagojevich refused, insisting that the two be tried together, again.
Eventually, Robert Blagojevich's refusal to take a deal or be tried separately forced Fitzgerald to back down and drop all charges against Robert. But not before the U.S. Attorney destroyed his life.
The trial cost Robert Blagojevich more than $1 million, and two years of anguish. It was brutal.
He never got an apology from Fitzgerald that he deserves, or compensation from the government or Judge Zagel for the injustice they perpetrated.
The book is the only way Robert Blagojevich can really get justice. You can help him get justice by buying the book and learning about where the real corruption is in Illinois.
(Ray Hanania is an award winning former Chicago City Hall reporter and media consultant. He can be reached at rghanania@gmail.com. This column appeared in the Des Plaines Valley News, the Southwest News-Herald, the Regional News and the Palos Reporter.)
This post has already been read 1789 times!
Ray Hanania is an award winning political columnist and author. He covered Chicago Politics and Chicago City Hall from 1976 through 1992. Hanania began writing in 1975 when he published The Middle Eastern Voice newspaper in Chicago (1975-1977). He later published "The National Arab American Times" newspaper which was distributed through 12,500 Middle East food stores in 48 American States (2004-2007).
Hanania writes weekly columns on Middle East and American Arab issues for the Arab News in Saudi Arabia at www.ArabNews.com, and at www.TheArabDailyNews.com, www.TheDailyHookah.com and at
SuburbanChicagoland.com.
He has also published weekly columns in the Jerusalem Post newspaper, YNetNews.com, Newsday Newspaper in New York, the Orlando Sentinel Newspapers, and the Arlington Heights Daily Herald.
Palestinian, American Arab and Christian, Hanania's parents originate from Jerusalem and Bethlehem.
Hanania is the recipient of four (4) Chicago Headline Club "Peter Lisagor Awards" for Column writing. In November 2006, he was named "Best Ethnic American Columnist" by the New American Media. In 2009, Hanania received the prestigious Sigma Delta Chi Award for Writing from the Society of Professional Journalists. He is the recipient of the MT Mehdi Courage in Journalism Award. He was honored for his writing skills with two (2) Chicago Stick-o-Type awards from the Chicago Newspaper Guild. In 1990, Hanania was nominated by the Chicago Sun-Times editors for a Pulitzer Prize for his four-part series on the Palestinian Intifada.
His writings have also been honored by two national Awards from ADC for his writing, and from the National Arab American Journalists Association.
The managing editor of Suburban Chicagoland Online News website
www.SuburbanChicagoland.com
, Hanania's columns also appear in the Southwest News Newspaper Group of 8 newspapers.
Click here to send Ray Hanania and email.
His Facebook Page is
Facebook.com/rghanania
Visit this link to read Ray's column archive at the ArabNews,com
ArabNews.com/taxonomy/term/10906
Latest posts by Ray Hanania (see all)